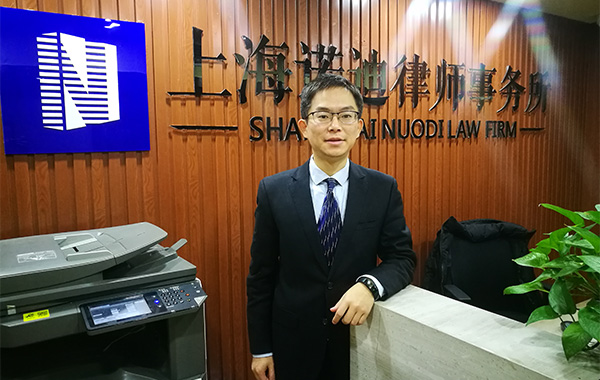 Tang Xinyu Partner
Graduating from well-known Southwest University of Political Science and Law, Lawyer Tang had studied under Professor Xu Jingcun, a leading figure in Chinese procedural law. Since 2006, he has been working as a lawyer, serving as the legal consultant of dozens of companies for a long time. He has handled hundreds of economic contract dispute cases successively, saving tens of millions of losses for the clients.
Lawyer Tang is a member of China Law Society, China National Lawyer's Association and China Association for the Promotion of Democracy. Lawyer Tang is also a director of Shanghai Sichuan Chamber of Commerce, Shanghai Jiangsu Chamber of Commerce, Secretary General of Shanghai Hongkou Economic Consulting Association. He is a partner of Shanghai Nuo Di Law Firm and a member of Shanghai Lawyers Association.
Lawyer Tang, with rich experience in handling cases and outstanding performance in practice, has been invited to Shanghai Satellite TV's legal program "I want to find a lawyer" and "Help girl" for many times. He also acts as a lawyer consultant of the program group to give professional legal opinions on legal disputes. Many of the cases were fully reported by the national financial newspaper National Business Daily, interviewed by the Evening News, reproduced by many well-known media in China, and interviewed and reported by Shanghai Lawyer, the most authoritative legal journal in Shanghai.
Lawyer Tang specializes in corporate governance, investment and financing legal services, land and real estate legal affairs, civil and commercial disputes litigation.
Partner