Legal practice of economic downsizing during coronavirus outbreak Ⅱ
2020-02-20 96
---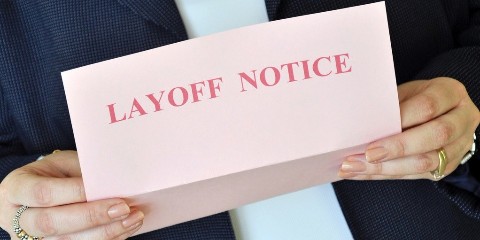 In recent days, there have been two articles frequently published on social media. One is Xibei's chairman, "Xibei Jia Guolong: the epidemic has left more than 20,000 employees unemployed and the loan payment can only support for three months"; the other is the Beijing King of Party, "A letter from the general manager to all employees".The popularity of these two articles can only tell one thing: Winter is coming.Since the outbreak of the coronavirus in Wuhan in January to the closure of the city, the government has issued a postponement announcement of resuming work.Most of the provinces have asked provincial enterprises not to resume work before February 10. Even so, considering that many places have adopted restrictions on the movement of people, such as suspending passenger lines in the province, no matter the actual return of workers or the transportation of raw materials, enterprises have not seen the hope of resuming normal production and business activities for the time being.Small and medium-sized private enterprises are relatively weak in risk resistance, in the face of this fierce outbreak, the future of small and medium-sized enterprises can be said to be at risk. On the one hand, the enterprise is unable to carry out normal production and operation activities; on the other hand, during the suspension of production and operation, the high operating costs such as labor cost, rent, and loan are closely haunting.In this predicament, many companies may have to consider cutting jobs to reduce their expenses.Downsizing is a sword of Damocles hanging over the enterprise and its employees. Once it falls, it will cause great harm to the enterprise or its employees.But escape can not solve the problem, only face the problem, can better go on.Let's talk about the legal practice of downsizing.Downsizing can be divided into economic downsizing, structural downsizing and optimized downsizing.In light of the current situation, we focus on economic downsizing.
China's laws and regulations stipulate that enterprises can lay off employees (including economic layoff) under certain circumstances, which is a right of enterprises.Let's discuss about economic downsizing as follows:
Due process for economic downsizing;
Employee who shall be retained on a priority basis during economic downsizing and those who shall not be cut off;
Matters needing attention in the process of economic downsizing.
Due process for economic downsizing

Article 41 of the Labor Contract Law stipulates the procedure of the economic downsizing, namely the number of layoffs, the time and the reporting requirements.

1.1 The requirement for the number of layoffs.

The number of staff to be cut off shall be more than 20 or if less than 20, it should account for more than 10 percent of the total number of staff; If the number to be cut off is less than the quorum, the enterprise can only negotiate with the staff to terminate the labor contract or deal with it according to the provisions of Item 3 of Article 40 of the Labor Contract Law.

1.2 The requirement for the time.

The employer shall explain the situation to the trade union or all the staff and workers 30 days in advance, listen to the opinions of the trade union or the staff and workers, and provide relevant information on the production and operation conditions.

1.3 The reporting requirement.

Before undertaking economic downsizing, the employer ought to report the plan to labor administrative department. It should be aware that it only requires the employer to fulfill the reporting duty instead of gaining approval from the department.The contents of the economic downsizing plan reported by the enterprise to the labor administrative department shall include such information as the list of the personnel to be cut off, the time of the implementation steps, and the economic compensation method in accordance with the provisions of laws, regulations and collective contracts.

Employee who shall be retained on a priority basis during economic downsizing and those who shall not be cut off.

2.1 Employee who shall be retained on a priority basis

In accordance with the provisions of Article 41 (2) of the Labor Contract Law, when reducing the number of employees, priority shall be given to those who have concluded a long-term fixed-term labor contract, have concluded an open-ended labor contract, or have a relatively difficult family situation (there are no other employees in the family, and there are old people or minors in need of support).

2.2 Employee who shall not be cut off.

According to Article 42 of the Labor Contract Law, companies are not allowed to lay off employees who are "old, weak, sick, disabled or pregnant", which protects special employees. In practice, although the enterprise cannot lay off such employees, they can also try to negotiate with such employees to terminate the labor contracts.

Matters needing attention in the process of economic downsizing.

3.1 Classification of employees

Downsizing often leads to the confrontation between enterprises and employees, which fails to achieve the goal of smooth downsizing. It is very important to classify the target employees before downsizing.

Employees firstly laid off: those who concluded short-term contract, or contracts of labor dispatching, part-time, outsourcing, etc.The characteristics of this part of the target is the low cost and difficulty of layoffs. For example, labor dispatch workers can be returned according to the dispatch agreement; It is simple and does not involve economic compensation when terminates the contracts with part-time workers.

Employees secondly laid off: ordinary staff (one to three years of service) and staff whose contract expires. This batch is the main target of layoffs. Before the layoff, this batch of employees should be considered such plans as job transfer and flexible layoff. If it is really necessary to lay off employees, they should first deal with employees whose contracts expire, terminate or not renew the contracts when they expire, and negotiate economic compensation and so on.

Employees last laid off: those whose term of the contract is longer (the length of service of the unit is more than three years) or the employee has no fixed term or is in financial difficulties.This group of employees needs to be considered as a last target.

Employees to be retained: core employees and non-replacement employees.Layoffs are only a means of survival, the ultimate goal is to reduce the cost of the enterprise, to ensure the normal operation of the enterprise.Therefore, it should pay attention to the retention of the core backbone.

3.2 Feasibility assessment of economic downsizing

The feasibility assessment shall include effect assessment, budget assessment and risk assessment.The economic downsizing effect mainly refers to how much the downsizing can reduce the burden of the enterprise and how much loss caused by comprehensive evaluation; Budget assessment refers to the cost of the process of redundancy assessment (including lawyers' fees, staff compensation, risk reserves, etc.); Risk assessment refers to the assessment of the feasibility of economic downsizing and the risk of illegal termination according to the existing materials of the enterprise.

In the current economic situation, if the enterprise is indeed in difficulties, which through loans and other government relief methods still can not be alleviated, layoffs can be regarded as a way to save themselves.We also sincerely hope that the majority of corporate clients can resume production and operation at an early date, to ensure the basic interests of employees and enterprises.Welcome to inquire the team of Shanghai Nuo Di Law Firm, we have rich legal service experience of corporate clients, will escort you in this economic winter!

Address: 32/F, Federation of Industry Building, No.55 East Yan'an Road, Shanghai, China

Tel: 02153085022 Fax: 02153082933 Website: http://www.shndlaw.com