Seven key fields of Yangtze River Delta integration Shanghai implementation plan
2019-09-17 132
---
According to Shanghai Nuo Di Law Firm's observation, on September 4, 2019, member of Shanghai Municipal Committee, Executive Vice Mayor Chen Yin gave an interview to the 'News Dongguang' about the details of the"Yangtze River Delta Integration ".
In order to implement the Outline of the Integrated Development Plan of the Yangtze River Delta, Shanghai issued the Implementation Plan of Shanghai on June 27. According to Shanghai Nuo Di Law Firm, Shanghai "Implementation Plan" put forward a total of 65 specific measures, focusing on seven key fields as well as three key areas.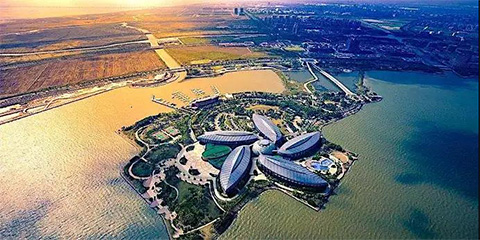 Shanghai Nuo Di Law Firm summed up the seven key fields as follows:
1. to promote the coordinated development of urban and rural fields, focus on improving the Shanghai service radiation level, continue to deepen the"five centers " core function construction, promote the coordinated development of the Shanghai metropolitan area, vigorously promote the revitalization of suburban rural integration.
2.to build a collaborative innovation industry system, focus on enhancing the ability of science and technology innovation policy, to build Zhangjiang comprehensive National Science Center, focus on a number of key core technology, accelerate the transfer of scientific and technological achievements, accelerate the comprehensive innovation reform test, focus on improving the level of the manufacturing industry chain and improve the quality and effectiveness of modern service industry.
3. to enhance the level of interoperability and focus on improving the infrastructure network layout, speed up the construction of regional rail transit network, to build a convenient and efficient road network, enhance the radiation capability of Shanghai aviation hub, strengthen the international shipping hub port function, building a world-class information infrastructure.
4. to build a green beautiful Yangtze River Delta, focus on strengthening the Ecological Environment Co-governance, build multiple symbiotic ecosystems, increase collaborative supervision over water, air, solid waste and hazardous waste.
5. sharing public services pranayama convenience, focus on strengthening policy coordination system convergence, the full implementation of basic public service standardization management, continue to enhance the convenience of off-site public services, and create a good environment for employment and entrepreneurship, expand the supply of quality education resources in interactive cooperation, promote the optimal allocation of medical and health resources.
6. to promote all-round opening of the new pattern, focus on deepening the linkage between internal and external opening, focus on promoting the expansion of key fields of openness, further optimize Foreign Investment Promotion Services, and jointly promote the integration of customs clearance of the Yangtze River Delta port construction.
7. to create an international first-class business environment, focus on building a unified open market system, accelerate the establishment of a unified urban and rural land market, to further improve the multi-level capital and property market system, accelerate the construction of credit Yangtze River Delta, to strengthen market access standards and market supervision and law enforcement coordinated linkage.