Opinions on Shanghai Municipal People's government about further promoting of foreign investment
2019-09-26 181
---
Shanghai Nuo Di Law Firm believes that the enactment of the Foreign Investment Law by president of China Xi Jinping is the big step for the development of China's economy and an action fully demonstrating that the party and the country will carry out reform and opening up with firm determination.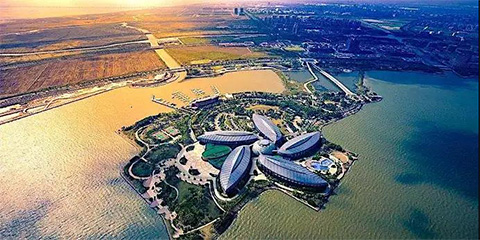 Shanghai is located in the forefront of China's reform and it is one of the most attractive foreign investment land that must be more determined and more proactive to the implementation of foreign investment law. To this end, on September 16, 2019 the Shanghai Municipal Committee issued the " Parliament of the Republic of China" about the number of opinions on the further promotion of foreign investment in Shanghai.
Opinion 1 further open to the outside world:
1.To fully implement the management system of pre-establishment national treatment plus a negative list docking with international common rules;to develop the openness reform, to eliminate the the access restriction to the foreign investment and strengthen the guarantee of the National Treatment of foreign investment enterprises after access.
2. To promote the liberalization and facilitation of investment in the Shanghai pilot free trade zone and Lingang new area. To open wider to the outside world in key areas such as telecommunications, insurance, securities, scientific research and technical services, education, and health care.
3. To encourage and support foreign investment for the Informational Technology, Intelligent Manufacturing Equipment, biomedicine and high-performance medical devices, new energy and intelligent networked automotive, aerospace, marine engineering equipment, high-end energy equipment, new materials, energy saving and Environmental Protection and other strategic emerging industries as well as key areas of producer services such as research and development design, general contracting, inspection and certification, supply chain management, and e-commerce. To encourage foreign-invested enterprises to carry out industrial transformation and upgrading and technological transformation.
4. To implement the state plan to open the financial sector wider to the outside world, relax or cancel access requirements such as the proportion of foreign equity in financial institutions, and strive for the first implementation of financial liberalization measures. Further to carry out trials for foreign-invested enterprises with equity investment.
5. The implementation of a more open headquarters policy, support regional headquarters and R&D centers and other functional institutions to implement the expansion of the city's open pilot measures to create a high level of headquarters economic platform to attract global quality enterprise. Implement capital management, talent introduction, personnel entry and exit, customs clearance facilities and other regional headquarters policy, support the headquarters agglomeration business in Shanghai, expand functions and enhance the energy level.