Opinions of the Shanghai municipal people's government on further promoting foreign investment in Shanghai
2019-09-30 300
---
Opinion 3: further protect the legitimate rights and interests of foreign businesses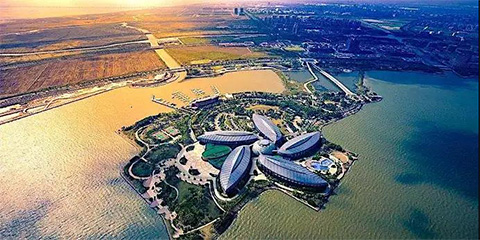 19. To establish the rule of law guarantee mechanism to optimize the business environment, and actively create a fair competitive market environment for foreign investment, foreign-funded enterprises apply equally Shanghai supportive policies in accordance with the law.
20. To protect foreign-invested enterprises in accordance with the law equal access to human resources, capital, land use rights and Natural Resources and other factors of production, fair participation in market competition; to lawfully protect foreign-invested enterprises in government funds, land supply, tax incentives, fee reduction and exemption, qualification licensing, standard-setting, project declaration, government procurement and other aspects of fair treatment.
21. Subject to applicable laws and regulations, to formulate normative documents involving foreign investment, and listen to the views and suggestions of Foreign-Invested Enterprises, business associations; if there is no law, administrative regulations basis, may not derogate from the lawful rights and interests of Foreign-Invested Enterprises or increase their obligations. Market access and exit conditions shall not be set, and normal production and operation activities of enterprises with foreign investment shall not be interfered.
22. To protect legally foreign investors' income and other legitimate rights and interests, foreign investors' investment, profits, capital gains, assets disposal income, royalties of intellectual property licensing, compensation or compensation according to law, liquidation income, etc., may be in Chinese renminbi or foreign exchange free to import or export.
23. Relying on the mechanism of the joint meeting of intellectual property rights, sound foreign investors and foreign-invested enterprises intellectual property protection system, strengthen administrative judicial protection, improve the rapid protection of intellectual property rights mechanism, improve the efficiency of intellectual property disputes related to foreign investment.
24.To encourage and protect foreign investors and Foreign-Invested Enterprises in accordance with the law based on voluntary principle and commercial rules, and the city's various market subjects, scientific subjects to carry out technical cooperation.The conditions for technical cooperation shall be determined by the parties concerned in consultation on an equal footing with the principle of fairness.Foreign investors and foreign-funded enterprises must not be forced to use administrative means to transfer technology.
25. To fulfill the policy commitments made to foreign investors, Foreign-Invested Enterprises according to law and various types of contracts concluded in accordance with law, may not change the government, departments or personnel turnover, policy adjustment for breach of contract.Where there is a need to change due to the interests of the state and the social and public interest, fair and reasonable compensation shall be made in accordance with the law for the losses of foreign investors and Foreign-Invested Enterprises.
26. To establish and improve the mechanism of complaints of Foreign-Invested Enterprises, timely respond to and resolve all kinds of demands and problems reflected by Foreign-Invested Enterprises.Any unit shall not restrict the Foreign-Invested Enterprises to cross-regional operations, relocation, cancellation and other acts in accordance with law.
For more information, please contact Shanghai Nuo Di law firm at www.shndlaw.com or email to nuodi@shndlaw.com