Jiangsu, Zhejiang and Shanghai jointly signed the agreement on Ecological Protection Cooperation
2020-01-09 210
---
In December 2019, China released the Outline of the Plan for the Integrated Development of the Yangtze River Delta Region.One of the highlights of the Outline is the establishment of Qingpu in Shanghai, Wujiang in Jiangsu and Jiashan in Zhejiang as demonstration zones for ecological and green integrated development in the Yangtze river delta.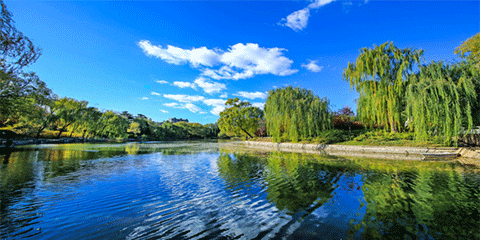 The "two districts and one county" in the demonstration area are all located in the lower reaches of the Tai Lake basin. Although the three regions are economically, culturally and geographically connected, the deterioration of water in the past has seriously restricted the development of this region. Jiangsu, Zhejiang and Shanghai have signed an agreement on integrated ecological protection in the Tai Lake basin recently. The three local governments hope to realize ecological co-construction and shared benefits and promote the integration and high-quality development of the Yangtze river delta. Thus to ensure the safety of water in the river basin, realize ecological co-construction and sharing, and promote high-quality economic development.
On the basis of not breaking the original administrative divisions, the three local governments signed cooperation agreements on the protection of the water source of Taipu river, integrated ecological and environmental management, and integrated monitoring information sharing of the demonstration zone, and set up a joint cross-regional river patrol mechanism for river chiefs of cities, towns and villages. At present, the three places have carried out the joint cleaning of rivers at the junction for more than 70 times, merging the water system maps of the adjacent areas of Jiangsu, Zhejiang and Shanghai "fighting for each other", making "water control with one map" a reality.
Since its establishment, Shanghai Nuo Di Law Firm has been adhering to the concept of actively fulfilling social responsibilities and participating in public welfare. Each of our lawyers will act on their own to contribute to the great vision of promoting social fairness and justice and the rule of law.