China tends to expand the scope of foreign investment under the coronavirus epidemic
2020-03-12 63
---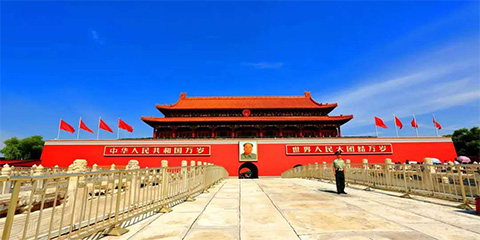 The National Development and Reform Commission (NDRC) issued a circular on further deepening the reform of foreign-funded projects in response to the epidemic. There are eleven measures including those as below:
1. To actively help foreign-funded projects and enterprises resume work and production;
2. To strengthen tracking reserves of major foreign-funded projects;
3. To make coordinated progress in major foreign-funded projects;
4. To fully implement the negative list management system for foreign investment access;
5. To make it easier to register foreign-invested projects;
6. To simplify approval procedures for foreign-funded projects;
7. To optimize the process of confirming tax exemption for imported equipment for encouraged foreign-funded projects;
8. To protect the legitimate rights and interests of foreign-funded projects;
9. To strengthen the service of visiting foreign enterprises;
10. To improve on-going and ex-post supervision of foreign-funded projects.
11. To further expand the encouraging scope of foreign investment
In the near future, the NDRC will work with the Ministry of Commerce and other departments to revise the catalogue of industries encouraging foreign investment. The revision is intended to further expand the scope of encouragement, promote both incremental and stock stabilization, focus on promoting high-quality development of the manufacturing sector, and tap the potential of the central and western regions and the northeast to undertake industrial transfer.The provincial development and reform commission is requested to, in light of the local conditions, according to the investment attraction situation, foreign-funded projects and the demands of foreign-funded enterprises, the industrial development direction, etc., work closely with the relevant departments of commerce to study and put forward suggestions on the items of the catalogue of industries encouraging foreign investment that need to be added, and report to the NDRC before March 17.
March 9, 2020