Contracts for 152 major industrial projects valued at 441.8 billion yuan signed in Shanghai
2020-04-01 115
---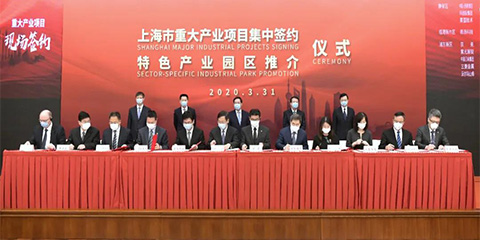 On March 31, 2020, the Shanghai 2020 Major Industrial Project Signing and Sector-specific Industrial Park Promotion Ceremony was held in Shanghai Exhibition Center, 152 major industrial projects with a total investment of about 441.8 billion yuan were signed, and 26 characteristic industrial parks and 60 square kilometers of new industrial space were officially released. At the same time, the Shanghai investment promotion service center opened and the Shanghai investment promotion platform is officially launched.
On site, 28 major industrial projects with a total investment of about 161.8 billion yuan were collectively signed. The management committee of 16 districts and Lingang new districts, the management committee of Hongqiao business district and enterprise representatives signed contracts of 124 major industrial projects with a total investment of about 280 billion yuan in the form of "Cloud Signing". Among them, the total investment of foreign projects exceeded 16 billion US dollars.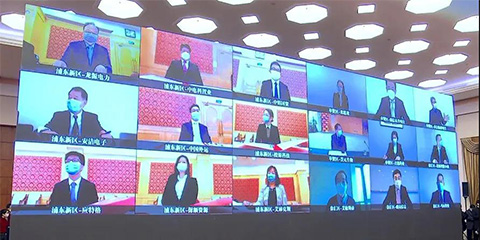 Centralized signing projects mainly relate to integrated circuits, artificial intelligence, biological medicine, aeronautics and astronautics, intelligent manufacturing, high-end intelligent equipment, new materials, new energy and financial services, commercial retail, business services and other key areas, which will be strong driving forces for Shanghai to strengthen high-end industry leading function, promote economic power with new high quality.
Shanghai actively builds an enterprise service system covering the whole ownership, provides full process and all-round services by strengthening pre-examination and approval, simplifying procedures and reducing links, and creates a total factor industrial ecosystem, which further strengthens the confidence and determination of Chinese and foreign enterprises to dig deep into the Chinese market and take root in the development of Shanghai.
Shanghai Nuo Di Law Firm has been dedicated to provide professional legal solutions to foreign investors for 13 years. Welcome your consultation and visit!