Shanghai Lingang New Area vigorously develop the legal service industry
2020-05-25 1123
---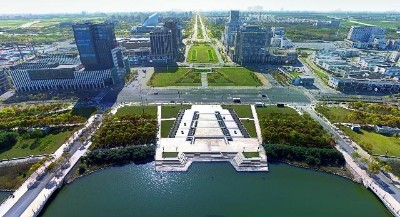 Recently, Shanghai Lingang New Area officially released the policies on promoting the development of legal service industry in the Lingang new area of China (Shanghai) Pilot Free Trade Zone (hereinafter referred to as the "policies").
There are 11 policies in five aspects, including institution settlement award, office housing support, talent guarantee and convenience, high-end legal service award, and other supporting measures, which are applicable to domestic and foreign legal service agencies and related organizations, whose registration place, actual business place and fiscal and tax household management place are in the Lingang area.
At present, Lingang new area is the only area in mainland China where an overseas arbitration institution can set up a business organization. For the international commercial maritime arbitration, mediation and other dispute resolution institutions established in the new area, the policy gives a one-time special award of 1 million yuan. A one-time special reward of 200,000 yuan will be given to the establishment of other legal service institutions in the area, such as notarization, judicial authentication and overseas legal identification.
For the law firm established in the Lingang new district, according to the popularity of the law firm, the establishment of its headquarters, branch offices, representative institutions or joint ventures in the new district, a one-time special reward of RMB 1 million, RMB 500,000 and RMB 200,000 will be given. A one-time special reward of 1 million yuan will be given to the institutions set up by the central government agencies in the new area of Lingang.Institutions and organizations that settle in the Lingang new area, which have special significance to the internationalization of the legal service industry in the new area, may be given special awards according to the principle of "one case, one discussion".
In the aspect of guaranteeing the office space of legal service agencies, the policy gives a subsidy of 1 yuan/m2/day to the legal service agencies renting self-use office space in the new area of Lingang according to the actual office space and use. A maximum of 100% rent subsidy will be given to non-profit legal services.The main body of the development of the legal service cluster in the new area of Lingang shall be subsidized according to the proportion of the highest 100% of the decoration design and the annual rent, and certain operating subsidies may be given.
In addition, the new area also provides life security and convenience for legal talents, direct economic contributions and rewards, and facilitate the entry and exit and residence of talents.Reward high-end legal services, including financial contributions, professional services and activities;And other supportive measures, including cash receipts and payments and tax incentives.