China further optimize business start-up services
2020-08-11 1100
---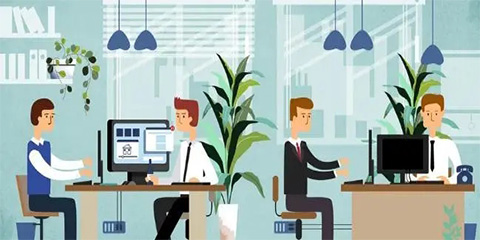 China will continue to build a market-oriented, law-based and internationalized business environment. It is notified of the following matters concerning further optimizing business establishment services and ensuring that the whole process of business establishment is handled online:
1.The government review and approval process of opening enterprises will be all online.
By the end of 2020, unified platforms for opening enterprises will be opened, enabling enterprises to operate online throughout the country. Thus, enterprise registration, official seal engraving, application for invoices and tax control equipment, employee insurance registration, housing provident fund enterprise deposit registration can all be applied for online "one form filling". By the end of 2020, the company will have the ability to pay online bills through the online service of official seal engraving.
2.Further reduce start-up time, links and costs
By the end of 2020, the start-up time of enterprises nationwide will be reduced to less than four working days, even less.
3.Promote the application of electronic business licenses, electronic invoices and electronic seals.
Under the premise of strengthening supervision and ensuring security, relying on the national integrated government affairs service platform, the application of electronic business license is promoted as the legal and effective identification and electronic signature means for enterprises to conduct online business such as enterprise registration, official seal engraving, tax-related services, social security registration and bank account opening.
It will continue to implement electronic general VAT invoices and actively promote the electronization of special VAT invoices.
Where conditions permit, it is encouraged to introduce management regulations, clarify departmental responsibilities, refine management requirements, explore and promote the application and management of electronic seals as a whole, so as to form experience practices that can be copied and promoted.