Shanghai Lingang New Area's credit supervision system
2019-09-09 86
---
According to Shanghai Nuodi Law Firm's observation, the Shanghai Lingang New Area has established credit supervision system covering the entire life cycle of the enterprise for first time. It will actively build a closed-loop credit supervision system for the whole process of credit verification and credit commitment in advance, credit classification supervision in the course of business, and credit joint reward and punishment afterwards.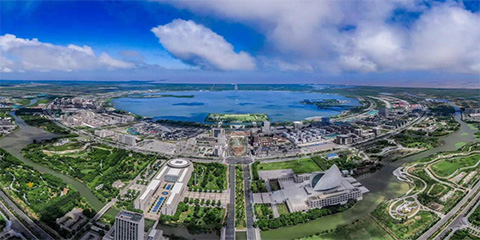 Credit approval process goes through following steps:One Network Office
To conduct credit verification during acceptance of application, financial support, tendering and bidding, government procurement, recognition & awards and employment & promotion before approval;
In the process of supervision, a classified supervision mechanism shall be established according to the credit status of enterprises. For enterprises with good credit, the frequency of daily inspection and spot check shall be reduced to ensure that "nothing is disturbed". For enterprises with poor credit, the proportion and frequency of random inspection should be increased to ensure that "everything must be checked".
3, During reward and punishment process afterwards, it will fully implement the state memorandum on joint rewards and punishments to strengthen joint sharing and punishing business abnormal list and list of serious illegal untrustworthiness within the government agencies, to promote credit joint reward and punishment embedded in related information systems and workflow.
Shanghai Nuodi Law Firm believes that the creation of "credit supervision" model in Lingang new district is a measure to deepen the reform of "separation of certificates and certificates", thus forming the closed-loop supervision of the government in and after the event, and thus establishing a comprehensive government supervision mechanism in the new district. As the pioneer of reform and opening up and the pioneer of innovation and development, Shanghai needs to bear responsibility. Shanghai market supervision authorities will continue to promote the optimization of business environment, deepen the reform of "delegating management and service", and escort the construction of the Lingang new zone of Shanghai free trade zone.