Shanghai Yangshan ship traffic management system moved to Shanghai Lingang New Area
2019-09-20 135
---
According to Shanghai Nuo Di Law Firm, on September 10 of 2019, Yangshan ship traffic management system(VTS), which run up to 15 years, has been relocated to the Yangshan Maritime Building in Lingang new area.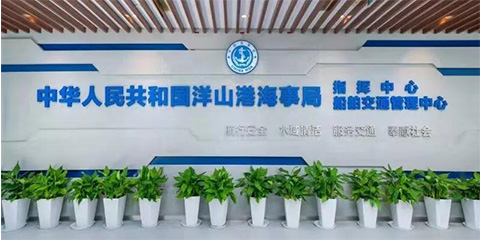 Shanghai Nuo Di Law Firmunderstands from Shanghai Maritime Bureau that the VTS comprehensive upgrade has adopted the latest technology in the world with the integration of the latest solid state radar, high frequency, AIS, CCTV, meteorological, hydrological monitoring systems, which greatly expanded the information source. It has carried out active exploration on integration and sharing of shipping data and realized that Shanghai VTS is connected to the Internet, and access to the part of Jiangsu, Zhejiang maritime VTS radar station data, breaking the information bottlenecks, expanding the monitoring area, enhancing the regulation ability and the service scope, thus further improved the supervision, service and emergency support capability of the ship.
Shanghai Nuo Di Law Firm expects that this changes will effectively enhance the Lingang new area of maritime services and regulatory capabilities.Yangshan VTS has been at the forefront of facilitation services. It will improve the efficiency of navigation, optimize the business environment, promote the construction of Lingang new area with investment and trade liberalization as its core system.
Shanghai Nuo Di Law Firm believes that with the implementation of the new "Shanghai Yangshan deepwater port area and its vicinity waters navigation safety management regulations", Yangshan VTS center can more effectively control the two area's water flow that will help to maintain good water traffic safety in the new area of Lingang!