Tribute to Chinese whistle-blowing doctor Li Wenliang
2020-02-08 127
---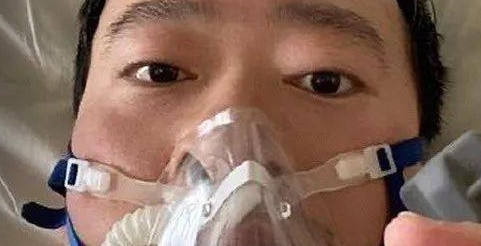 With the approval of the central government, the national supervisory commission has decided to send an investigation team to Wuhan to conduct a comprehensive investigation into the problems reported by the public concerning doctor Li Wenliang.
Doctor Li's death soon aroused public attention and anger. Chinese government responded very quickly and published obituary showing the sympathy and respect to his family. The parent company of Douyin, the popular short video platform, said they would donate RMB 1 million to his family. Even the working unit of doctor Li's wife promised they would support his two children and cover their education and living fee until they graduate from college. Local HR department soon published they had confirmed doctor Li's industrial injury and will compensate more than RMB 800,000 to his family.
Undoubtedly, doctor Li is one of the first people to warn the public to watch out and he is a hero. Unfortunately, the hero died of the virus on early morning of February 7, when is not long after having provided medical care to an old woman during which he was infected.
However, there is a deadly coronavirus coming and spread out quickly around China even the world. Until today, there are 34,622 people diagnosed with 2019-nCoV and 2,060 people died in China.
Doctor Li Wenliang was one of the most common Chinese doctors specialized in eye medical treatment in Wuhan Centre Hospital. On December 30, 2019, he was one of the eight doctors who blew the whistle that there was an unknown coronavirus coming out in Wuhan and issued such information in a WebChat group to notify his friends and colleagues to protect themselves properly. But one of his friends leaked such information into the society, soon the supervision team of the hospital found him even the local police criticized and warned him not to spread rumors.
We need the truth and care for justice. May doctor Li rest in peace and there is no pain in heaven. Tribute to the whistleblower doctor Li Wenliang! We will win this battle against the virus!