China Protective Measures Against Imported Coronavirus
2020-03-06 686
---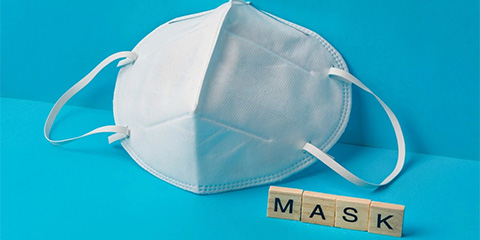 On March 5, news about a Chinese student who was confirmed with COVID-19 after arriving in Shanghai from Tehran, Iran three days ago was covered by mainstream media. It was also the first imported case in Shanghai.
Measures issued by National Immigration Administration

1. Carry Out Big Data Analysis Before the International Flights Arrive

Check relevant personnel from hard-hit countries and regions of the COVID-19 in advance and then report them to the customs and departments of inspection and quarantine.

2. Implement Strict Inspection After Flights Entering the Country

Those who have had a history of travel or residence in the overseas epidemic areas shall promptly report to the quarantine department for inspection.

Measures issued by the Civil Aviation Administration of China

1. Prevent the Epidemic from Spreading in Aircraft and the Airport

Strengthen the ventilation and disinfection of the aircraft and airports, carefully carry out the temperature screening of passengers, and strengthen the personal protection and health management of front-line personnel, including flight crew and security personnel.

2. Strategical Prevention and Control Measures

Based on the epidemic situation of the host country / region and the flight, implement discrepant management accordingly.

Regional Prevention and Control Measures

Beijing: When entering Beijing, people from South Korea, Italy, Japan, Iran or other hard-stricken countries shall be isolated for observation for 14 days regardless of nationality.

Shanghai: All Chinese and foreign personnel who have lived or traveled in hard-hit countries or regions within 14 days before entering Shanghai shall receive a 14-day home-based or centralized isolation.

Guangdong: People who come from or have been to areas in severe epidemic situation in departure countries shall be isolated at home or centralized for 14 days after entering the country.

Yunnan: People who come from or have been to hard-hit areas of the epidemic shall be strictly under the management of Yunnan Health Code, be centralized isolated in Dazhou City for 14 days, and receive nucleic acid test of COVID-19.

Dandong, Liaoning: The nucleic acid tests of COVID-19 shall be carried out for all the people entering Dandong after February 12th, and the entry personnel after February 28th shall be isolated in the designated hotels for 14 days and be subject to the nucleic acid test.

Yanbian, Jilin: From March 3, the personnel from hard-hit epidemic areas at home and abroad shall be isolated for 14 days upon arrival, and people having a fever shall be immediately transferred to designated medical institutions.
(Source : OneTubeDaily)
Shanghai Nuo Di Law Firm has accumulated legal experience of more than 13 years and please contact us for legal help.
Address: 32/F, Federation of Industry Building, No.55 East Yan'an Road, Shanghai, China
Tel: 02153085022 Fax: 02153082933 Website: http://www.shndlaw.com