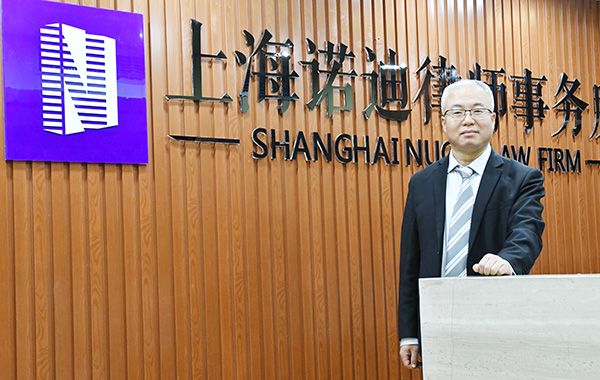 Na Ren Director
Lawyer Na Ren Chao Ke Tu
In July 1992, Mr. Na Ren graduated from the law department of Liaoning University with a bachelor's degree in law. He is a founding partner of Shanghai Nuo Di Law Firm, Executive Deputy Director of the Yangtze River Delta Hi-tech Park Planning and Construction Project (China's national strategy) Management Legal Center, Deputy Director of the Population and Environment Resources Committee of the Shanghai Democratic Promotion Party, accredited mediator of Shanghai Financial Dispute Mediation Committee (China's Central Bank Institution), council member of China Shanghai Federation of Ethnic Minorities, independent director of China Ewenki Rural Commercial Bank and the arbitrator of China.
Since practice, laywer Na Ren focues on providing legal services for the Chinese government at all levels, the central enterprises and state-owned enterprises, many multinational companies. Besides, he has provided professional legal services successively for the Bank of China, Industrial and Commercial Bank of China, China Bank of Communications, Agricultural Bank of China as well as the Yangtze River Delta Hi-tech Park, which is a collaborative project led by Shanghai, Anhui province, Jiangsu province and Zhejiang province. By now, lawyer Na Ren provides professional legal services to organizations and individuals throughout the United States, Canada, the United Kingdom, France, Germany, Russia, Japan, Nigeria, Cyprus, India, Singapore, the Philippines, Taiwan and Hong Kong and other countries and regions.
The legal services provided by lawyer Na Ren cover the interpretation of Chinese policies and laws, banking and finance, investment and financing, corporate legal affairs and intellectual property rights as well as the settlement of international marriage disputes, real estate disputes and infringement disputes.
Na Ren is a lawyer also dedicated to the protection of China's environmental resources and legal assistance for vulnerable groups. Since the beginning of 2007, he had been defending the rights of Chen Shenrong, a laid-off worker in Shanghai for one and a half years. Later, the case won the Excellent Legal Aid Case title. In the autumn of 2008, lawyer Na negotiated with the government of Inner Mongolia of China in accordance with the law, which made it a reality for Mongolian examinees to take tests in national language, rewriting the local laws and regulations. From 2013 to 2019, he defended the rights of the herdsman Naren Gerile in Hulunbui and recovered the grassland occupied by illegal enterprises according to law, and sent the legal representative Mr. Guo to prison for destroying the grassland.In 2018, lawyer Na Ren represented Mr. Bai Qingrong, an old man who spent most of his life for the protection of Chinese cultural relics, won a case that Mr. Bai could receive a compensation to rely on.
In 2015, Documentary Channel of Shanghai TV Station tracked and filmed lawyer Na Ren for one year, and finally produced documentary "My Grassland". Currently, Liaoning University takes the growth record of lawyer Na Ren as the learning material for freshmen.
Lawyer Na Ren specializes in dealing with the Chinese government at all levels. We welcome your cooperation.
Partner