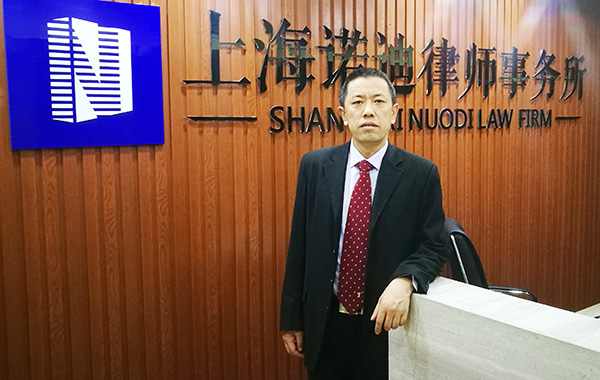 Zhang Haijun Senior Partner
Lawyer Zhang Haijun is a senior partner of Shanghai Nuo Di Law Firm and a member of China Democratic Construction Association. Lawyer Zhang graduated from the Law School of Nanjing University in 1994 with a bachelor's degree in law. Since 1998, he had been a practicing lawyer in Shanghai Zhentao Law Firm and Shanghai Dingli Law Firm.
Lawyer Zhang Haijun has worked in a famous sino-foreign joint venture for many years and accumulated rich experience in corporate legal work. Since 1998, he has been working as a professional lawyer for more than 20 years. Mr. Zhang has served as permanent legal counsel for dozens of enterprises, handling more than 1,000 cases of all kinds. Lawyer Zhang is proficient in civil law, and is good at handling marriage cases and contract disputes.
Lawyer Zhang Haijun works earnestly and responsibly, strives for perfection, thinks from the big picture, starts from the details, fully safeguards the client's legitimate rights and interests, has won the very good public praise in the parties. In more than 20 years of professional lawyer work, he has been based on providing legal services for enterprises, based on the protection of the rights of vulnerable groups in society, good at dealing with complex and difficult civil, economic dispute cases.
Partner